Trond Hovind
Chief Executive Officer

Trond Hovind joined Eltek Holding in 2021, and was appointed to CEO in Heimgard Technologies in May 2022. coming from the position as Chief Commercial Officer. He has more than 20 years of experience from the network and telecom industry. Trond is the co-founder and previous owner of Inteno Communication (now part of Genexis Group) where he have held several positions such as CCO, COO and CEO.
Øyvind Sandaa
Chief Operating Officer

Øyvind was appointed as Chief Operating Officer for Heimgard Technologies in April 2023, coming from the position as COO at ViaEuropa (Labs2). He has over 20 years of experience both domestically and internationally within the Telecom and Broadband industry. Before that, Øyvind have held the position as CTO and COO for several other companies.
Thor Eivind Westheim
Chief Financial Officer

Thor Eivind joined Eltek Holding in 2014 and was appointed as CFO for Heimgard Technologies since the company merger in October 2021, and have held the role as CFO for all the three merged companies ever since 2017. He have more than 25 years of experience within finance, focused on Retail and B2B. Westheim also holds a Bachelor's degree in Economics from the Norwegian School of Management (BI).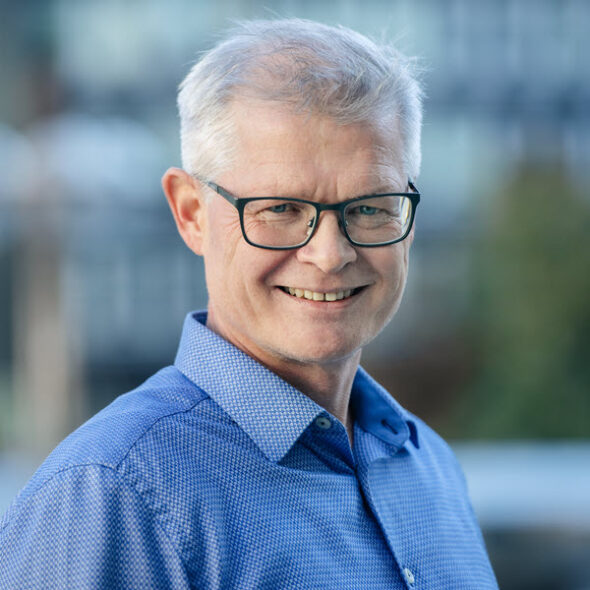 Solfrid Harbu
Chief Marketing Officer

Solfrid Harbu joined Heimgard Technologies as our CMO in August 2021 from Cobuilder International, bringing with her more than 20 years of experience within Marketing, Branding and Corporate communication. She also has an extensive experience within Telecom and Software, and have held several key positions such as VP Marketing and Communications in Eltek AS.
Kristian Kvammen
Chief Technology Officer

Kristian Kvammen started his Heimgard career back in 2019 where he held the role as CTO for Ping Communication (now part of Heimgard Technologies). Kvammen holds more than 20 years of experience from the Telecom industry, in addition to more than 15 years of experience within network products and it systems. He was also responsible for building up the technology division in Inteno Communication.
Frederik Holljen
Chief Development Officer

Frederik Holljen was appointed Chief Development Officer for Heimgard Technologies in October 2021, coming from the position as CTO in Home Control (now part of Heimgard Technologies). Holljen joined the company in 2016 from Skatteetaten (the Norwegian tax authority) , where he held the positions as Project- and Production Manager. He plays a key role in Heimgard's app and platform strategy. Frederik holds an MSc degree in Informatics from the University of Twente.