Innovating a smarter future
With an appetite for cutting-edge, quality technology, the increasingly high demands of Norwegian consumers are constantly driving our engineers forward to develop next-gen technology.
Heimgard is the result of a merger between three established Nordic technology companies – Jensen Scandinavia, Ping Communications, and Home Control – making Heimgard Technologies the largest Nordic developer of connected home solutions.
With research and innovation as the foundation of our success, our engineers have combined their expertise and understanding of the market to create the revolutionary Heimgard IoT platform.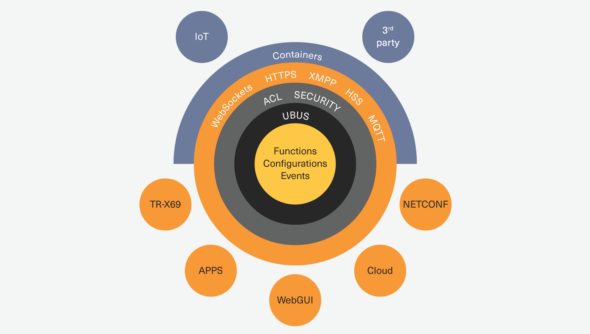 Heimgard OS
We have developed the most advanced operating system on the market. With a range of new value-added services, such a Wi-Fi slicing, device prioritization, fast gaming, full home protection at the gateway, and smart home, the HeimgardOS allows you to provide the best quality of experience, building a loyal customer base and future-proofing your operations for compatibility with next-gen hardware.
Easy to install with Heimgard Connect
Heimgard is an open ecosystem, built on the Zigbee standards, allowing you to pick and choose components from a wide range of smart products from some of the best suppliers in the market, growing your connected home solution, just the way you want it. Flexible hub, many brands.
Heimgard Hub
This is the heart of our solution. The Heimgard Smart Home IoT software runs inside our high-end and price competitive multifunctional hub, with Wi-Fi 6 Mesh capabilities that can be enabled at a later stage. Zigbee is included in this device for communication with all smart home devices. The Hub is controlled by the App or by integrations connected via the cloud. All logic is contained within the Hub and all standard IoT functionality also works without an internet connection.
Heimgard Smart Home App
The Heimgard App streamlines all the complexity of our high-end gateway capabilities to offer the most user-friendly management tool on the market, reducing the need for users requiring support. It gives users full control of their IoT system and can connect to the Hub either via local LAN or the cloud. The app can be customized to suit your look and feel in addition to flow changes to accommodate SSO. Communication between the App and Hub is end-to-end encrypted, even when the communication is via the cloud.
Full control with the tip of your finger
With the Heimgard Smart Home App installed you can control your home from your phone. View cameras, sensors and alarms. Adjust indoor climate and lighting, Monitor your energy consumption and program your home to save energy.
Cloud
Our base cloud solution serves as a mediator between Apps, Hubs, and Integrations. It does not contain any personal information. The solution is written in Golang, and delivered and orchestrated by Kubernetes. The solution scales linearly and has self healing mechanisms in place in addition to standard monitoring solutions.
Integrations
Our integration system makes it possible to communicate with multiple Hubs and to integrate them with other services. The integrations utilize our third-party API, allowing permission-based control over Hubs. Communication between Integrations and Hubs is end-to-end encrypted and cannot be decrypted in the core cloud solution.
The world is changing, and so are the expectations and demands of your customers. With technology from Heimgard, you will provide the highest quality of user experience with value added services, allowing you to seamlessly scale for the future.