Every home can be smart.
We are here to make it happen.
Home Control, Jensen of Scandinavia and Ping Communication have merged to become Heimgard Technologies. We are on a mission to pioneer the definite breakthrough for smart homes.
Strong platform for growth
Heimgard Technologies is the largest smart home provider in the Nordics. We are preferred by leading international telecom operators and sales partners. More than 2,000 products and from various brands are compatible with our software and can be controlled through our app.
Global reach
With offices, distribution partners and representatives on all continents, Heimgard Technologies has a strong international footprint. Our global reach is a key asset in carrying out our ambitious growth strategy – from securing high-quality production to providing local support and accounting for our partner companies.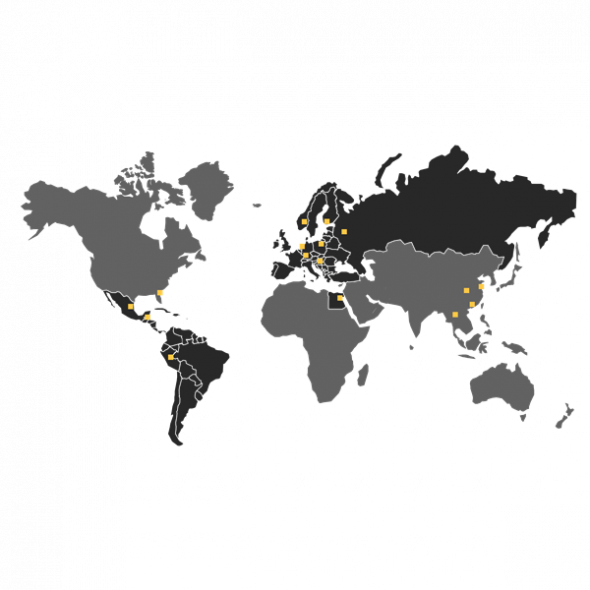 Realizing the full promise
There is a great promise in smart homes. Benefits for the end-user are significant in terms of convenience and security as well as cost savings. As more functions are added, the scope and importance of smart homes will grow for individuals and society alike. Our vision is to realize this promise and enable a smarter way of living in every home.
Completely flexible – completely secure
The breakthrough for smart homes is delayed by several barriers, including missing interoperability, the need for a separate gateway, and security issues. We are here to remove those barriers. We do so by taking the role of an enabling partner, committed to clearing the path for the next standard of completely secure and completely flexible smart home solutions.
Connecting with all common network products
We continuously promote and develop solutions that enable smart home functionality and services in all common network products. It´s a scalable solution and our software can be deployed on both new and existing hardware.
Direct access to end users
Under the Heimgard brand, Heimgard Technologies supplies a full range of IoT smart home products and solutions to end users in the Nordics. This direct access to the retail market provides a valuable source of insight into user needs and market developments. Explore the Heimgard range of products and solutions here (text in Norwegian).
Strength through partnerships
Our partnership strategy is key to achieving our vision. We offer white label solutions to leading international telcos and other large customers in various verticals. In addition, we partner with prominent retailers and key sales partners, including DNB, a major Scandinavian bank.
A team of merit
The leadership team of Heimgard Technologies brings together a unique combination of industry experience, technology expertise and business-building skills. A particular strength is a deep knowledge of the CPE sector (Customer Premises Equipment) within telecommunications, which is central to Heimgard Technologies' approach to smart home solutions.