The way to break into a home is no longer just through the front door. It is now through the home broadband and all the devices connected to it. Full protection at the gateway keeps your increasingly connected home and family protected and safe from viruses, trojans, spyware, and ransomware.

With browsing, malware and tracking protection, advertisers are unable to track you, keeping you anonymous online. It also protects online identity with monitoring and breach alerts when using smart home device cloud services. What's more, by minimising security impact on your broadband, hyper speed connectivity is achieved.

The easy-to-use app enables you to set healthy boundaries for children, blocking harmful content and setting internet breaks when needed, protecting your family in more ways than one!
Related products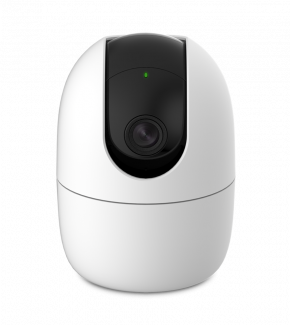 Home protection and alarm
Indoor 360° Camera 2
Home protection and alarm
Motion Sensor
Home protection and alarm
Outdoor Camera 2