How to reduce your energy costs by making your home smarter.

Winter is a time of year for everyone to sit inside and get cozy. It´s also the time of year when heating costs go through the roof. Energy prices are increasing dramatically, stretching household budgets to a breaking point.

With Heimgard you will save energy and money, with 20-30% average savings for a fully optimized smart home. Through the Heimgard app and connected devices, you can see exactly which of your home appliances are eating up the most power and when, allowing you to reduce your energy bill by making intelligent, behaviour driven changes to your power usage. Here´s how, in a few simple steps, you can make your home smart and start saving today.

Heating
Heating appliances, like radiators, water boilers and ovens, are by far the biggest drain of energy in your home. By adding a suitable smart cable or a fixed relay in the fuse box for your water boiler you can schedule it for heating during night when the cost of energy is at its cheapest. That way, you will lower your electricity costs whilst still ensuring hot water for your morning shower. You can also use the app to schedule your radiators to preheat your home before you get back from work.
Temperature sensor and plugs
Connecting a temperature sensor in your room of choice and adding a Heimgard smart plug to your panel heaters allows you to set rules, so when the temperature drops below a certain level, your heating system will be activated to maintain a comfortable temperature. This functionality also protects your home against burst pipes if you are away, avoiding temperatures dropping below freezing. With the app allowing you to add as many locations as you like, this is particularly useful for those with second homes.
Lighting
As well as creating a cosy atmosphere through those long, dark winter days, smart light bulbs can also save you money through control, scheduling and automation. Smart bulbs are LED´s which are super-efficient and long lasting. By adding motion sensors to rooms, you enable lights to activate when you walk in, and turn off when you go out.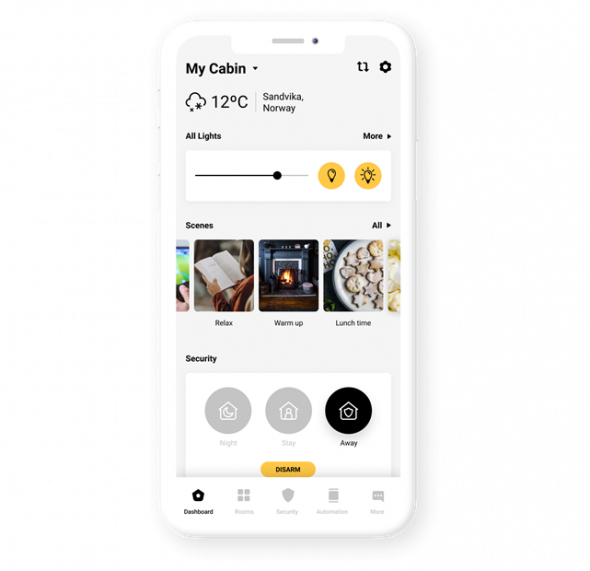 Make a scene
Whether it's 'Date Night' or 'Wake up', creating scenes allows you to design the ideal atmosphere for any situation. By activating a range of smart devices simultaneously, either with a click of a button, or scheduling in the app. Imagine, your alarm scheduled to wake you in the morning by the lights gently dimming up. The radio turning on and the coffee machine steaming into action, starting your day in a stress-free way!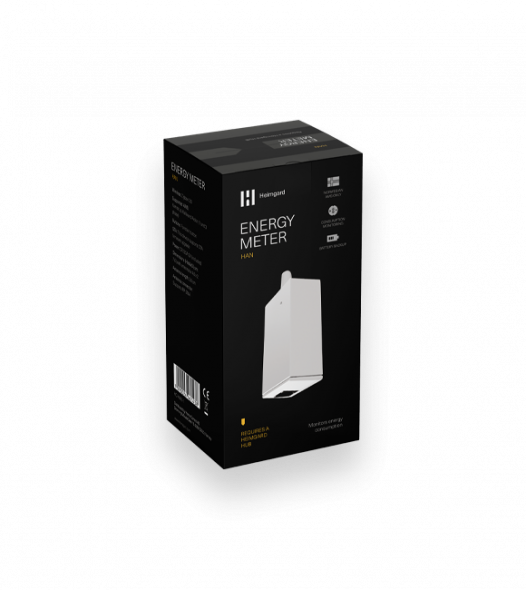 Heimgard´s easy-to-use app gives you full control of your energy consumption. You can even connect a Heimgard HAN to your electricity meter, and simply set threshold levels on the app to autonomously turn off utilities, according to your priority, when your energy consumption limits are reached, ensuring you never exceed your household electricity budget. So, now you can fully enjoy getting cosy at home without breaking the bank.
Heimgard´s open platform is flexible and secure. It allows you to connect a wide range of smart products from other providers, such as IKEA, Philips Hue, and Hey Google making it simple, quick, and affordable to start building your smart home, your way.