As part of our commitment to ethical practices and compliance with relevant regulations, Heimgard Technologies proudly adhere to the Norwegian Transparency Act. We recognize the importance of transparency, accountability, and responsible business practices in fostering trust among stakeholders and contributing to the overall integrity of the open market. As a responsible entity operating from Norway, we are dedicated to ensuring compliance with the provisions outlined in the Transparency Act.

Our commitment extends to promoting transparency in our operations, financial reporting, and dealings with suppliers and customers, as well as adhering to the disclosure requirements for information related to ownership, control structures, and beneficial owners. By maintaining comprehensive records, implementing robust internal controls, and fostering a culture of compliance, we strive to actively support the objectives of the Transparency Act and contribute to the promotion of a fair and transparent business environment.

Our Transparency Report

The Norwegian Transparency Act requires companies to carry out due diligence in accordance with the OECD Guidelines for Multinational Enterprises.

As per the requirements outlined in the Act, we have taken several important steps to ensure responsible business conduct and address adverse impacts on fundamental human rights and decent working conditions.



If you want more information about The Norwegian Transparency Act, you can follow this link to the current legislation or read the consumer authorities' guidance here.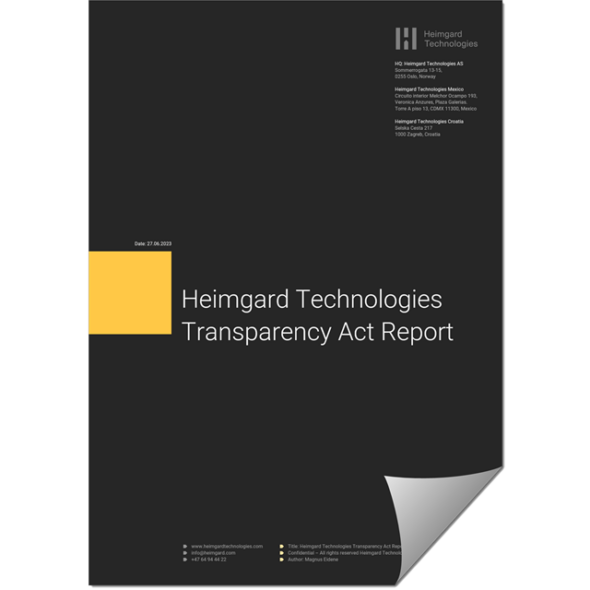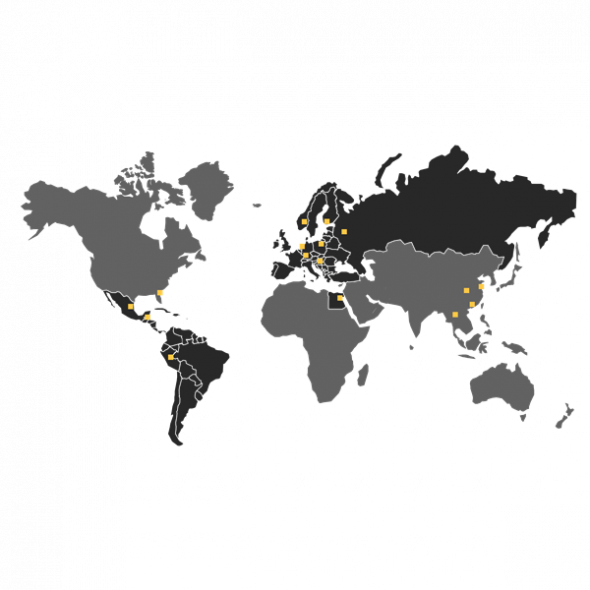 International footprint

At Heimgard Technologies, our strategic presence in key locations empowers us to serve customers and partners across the Nordics, European Union, and Latin America, fostering innovation and driving connectivity on a global scale. With this expansive reach comes a significant responsibility to ensure that our code of conduct and ethics are fully understood and upheld throughout our organization.




Code of Ethics and Business Conduct

Heimgard Technologies values its Code of Ethics and Business Conduct. It guides our actions, promotes integrity, and ensures ethical decision-making throughout our organization. Compliance, responsible conduct, and a positive work environment are at the core of our commitment to ethical practices.


Supplier Code of Conduct

Heimgard Technologies will conduct business in a responsible manner, adhering to principles that encompass the respect for human rights, labor rights, health, safety, environmental protection, anti-corruption measures, and sound business practices.

To ensure transparency and clarity for our suppliers, we have developed a Code of Conduct aligned with the sustainable development principles of the UN Global Compact.


A team of merit
The leadership team of Heimgard Technologies brings together a unique combination of industry experience, technology expertise and business-building skills. A particular strength is a deep knowledge of the CPE sector (Customer Premises Equipment) within telecommunications, which is central to Heimgard Technologies' approach to smart home solutions.